Puretec Softrol Water Softeners
Do you want to extend the life of your household appliances, remove scale deposit build up around your home and save money by improving your energy efficiency? Puretec Water softeners can do all of this and more.
Contact us today for a free quote
Hard water is an issue which affects Whanganui region's water supply. It is caused by the calcium and magnesium found in the water where the soil contains limestone.
Appliances, hot water systems, and tapware often get scale build-up caused by the hard water. This scale build-up reduces their efficiency and their life span. Excess scale can cause an increase in energy bills as more energy is required to heat the water.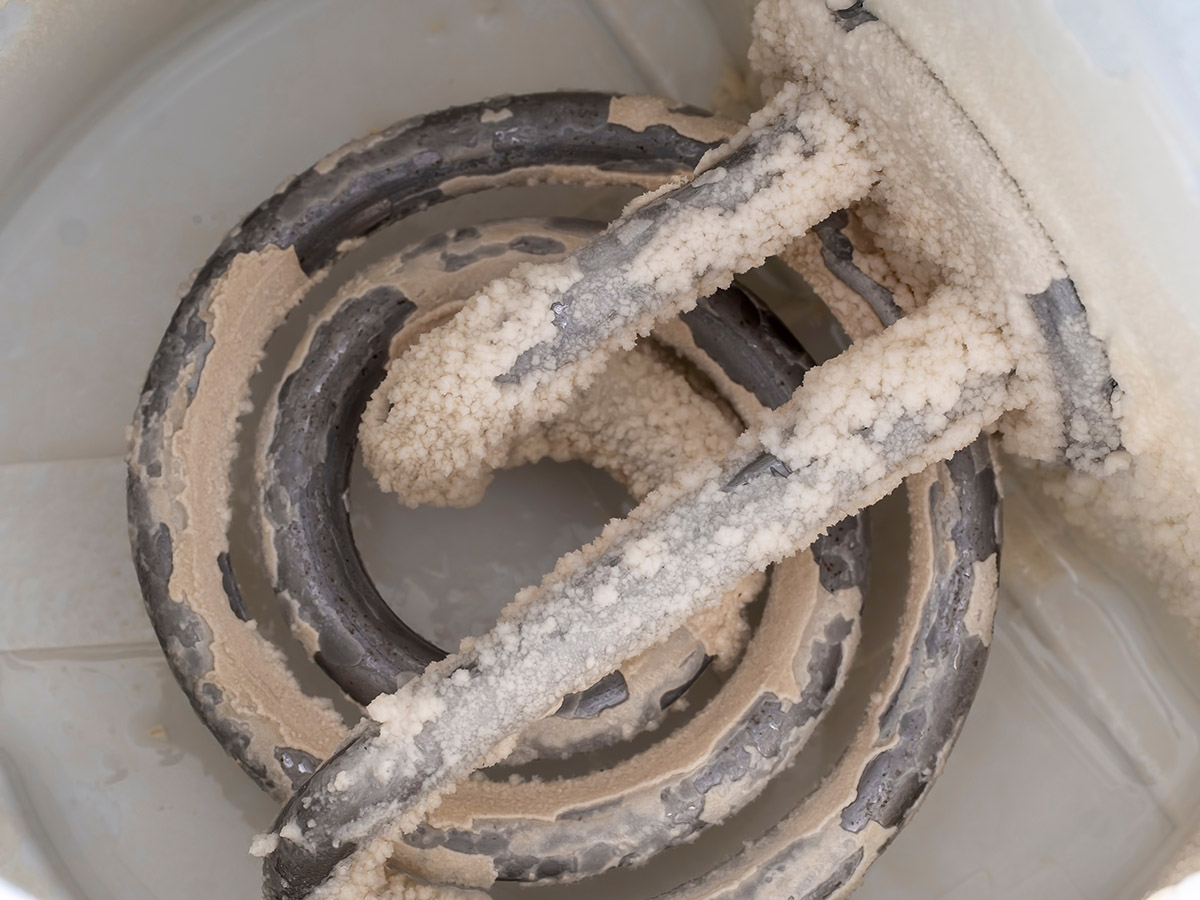 Why install a Puretec Water Softener?
Installing a water softener will reduce the hardness of the water as the water softener replaces the calcium and magnesium with sodium. This makes the water softer and reduces the accumulation of scale on your plumbing fixtures, hot water systems and appliances.

Installing a Puretec Softrol Water Softener will have great results for your home and your wallet:
Appliances such as hot water units, washing machines, dishwashers, and jugs last up to 40% longer
Use less detergents with washing and doing dishes
Makes cleaning bathrooms easier as there are less scale deposits
Glassware is now clear and shiny with no scale, smears or spots
Clothes, towels and linens are softer, look whiter and brighter and use up to 50% less detergent when washed
Your car will have a spot-free finish after being cleaned
Drinking water tastes better
Your tapware will have less scale build up
Want to improve the energy efficiency of your home?
Installing a Puretec Softrol Water Softener will mean reductions in energy use and therefore savings:
Water will heat up faster after being softened with a Puretec Softrol Water Softener
Improved efficiencies mean you will save on power and gas consumption
An estimated 22% reduction in consumption for electric hot water systems and 30% for gas hot water units.
Untreated water passes through the water softening resin.
Resin softens water by reducing ions such as calcium and magnesium.
Water enters your home, providing the benefits of soft water throughout the house.
The system periodically uses a salt (brine) solution to cleanse and recharge the resin, whilst releasing the hardness and other impurities down the drain.
A. Control Valve
B. Inlet
C. Outlet
---
What model is right for you?
The Puretec Softrol Water Softening Systems have three models. Each model is available with either a 30 or 40 litres per minute flow rate.
The Puretec Softrol SOL-SE semi-automatic water softening systems are the most economical units. Requiring no power, the unit incorporates a unique twist timer, which you manually turn when required. The Puretec SOL-SE Series systems are designed for the budget-conscious householder.
The SOL30-SE is suitable for small to medium sized homes and the SOL40-SE is suitable for medium to large sized homes.
The Softrol SOL-E1 automatic timer water softening systems requires less maintenance than the semi-auto systems. After the initial installation simply set the times and dates and the system takes care of everything automatically. Power usage is extremely low, similar to that of a garden watering system.
The SOL30-E1 is suitable for small to medium homes and the SOL40-E1 is suitable for medium to large homes.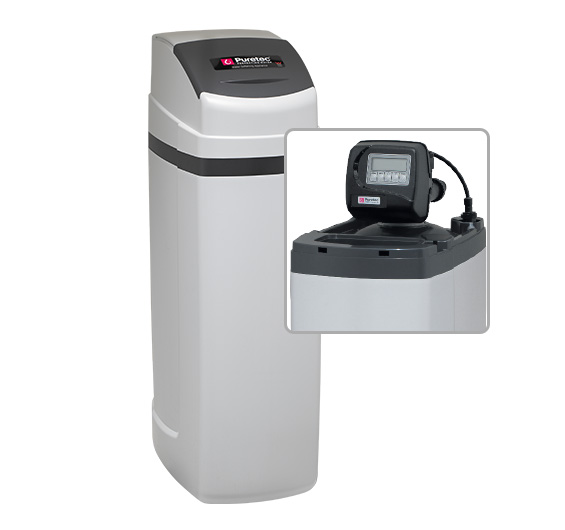 The Softrol SOL-E3 automatic volume water softening system is our smartest unit. Just input the water hardness, time and date and the unit automatically calculates the capacity and the system runs automatically.
The SOL30-E3 is suitable for small to medium homes and the SOL40-E3 is suitable for medium to large homes.
| | SE Model | E1 Model | E3 Model |
| --- | --- | --- | --- |
| Watermark Approved | | | |
| 6 Year Warranty | | | |
| Made in USA | | | |
| Durable Polyethelene Cabinet | | | |
| Easy Access Salt Chute | | | |
| High Grade Filtration Media | | | |
| Technical Phone Support | | | |
| Large Capacity Brine Tank | | | |
| Integrated Weather Cover | | | |
| LCD Error Reporting | | | |
| Select Time Of Day Regen | | | |
| Automatic Regeneration | | | |
| Integrated Water Meter | | | |
| Automatic Capacity Calculator | | | |
| Advanced Salt Efficiency | | | |
All Puretec Softrol Water Softeners have a six-year warranty.
---